Bachman Buys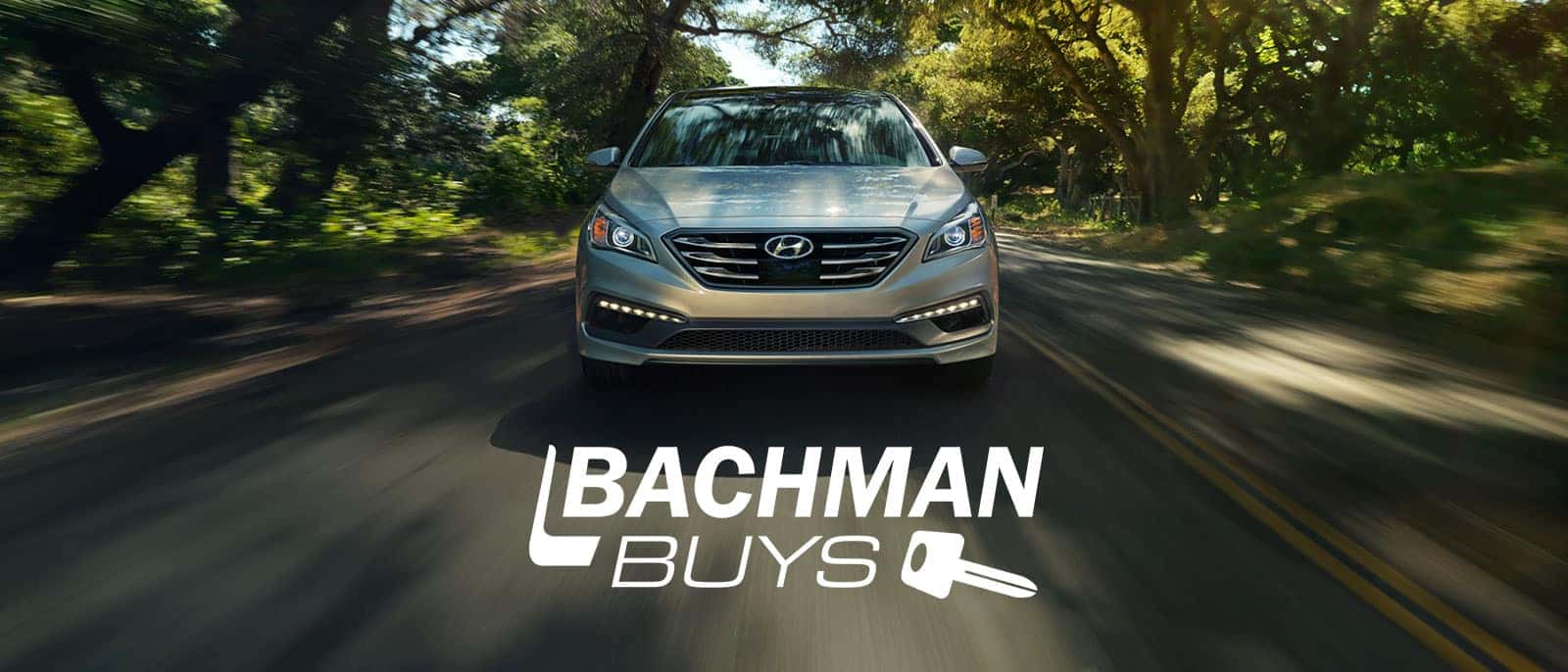 Sell Bachman Your Car
Did you know that Bachman Hyundai buys your car, even if you don't buy from us? As long as it's roadworthy – we will take it. Review our buying process and necessities for selling your vehicle to Bachman.
To get the most out of your time, make an appointment with one of our representatives for a vehicle inspection and appraisal.
Let's get the ball rolling! There are a few things we need from you and your vehicle.
Bachman Buys Necessities for Selling:
The title must be in your name. If you do not have the title, we can assist in getting you a duplicate for a small fee.
The vehicle must be running and street legal.
Know what company is financing your vehicle if there is an open lien.
The Bachman Buys process is a simple one. We recognize you need to sell your used vehicle and fast! Check out our step-by-step process below.
Our Buying Process:
Step 1: Select the Sell Your Car button to be contacted directly by our team or select Kelly Blue Book Instant Cash Offer for an offer sent directly to you.
Step 2: We will contact you to verify information and vehicle condition.
Step 3: We will then set a time for you to come in with your vehicle. Please bring all keys, lien information, and title with you.
Step 4: The manager will inspect and drive your vehicle to confirm vehicle condition.
Once we are done with these steps and we have agreed to terms, we will set up your payment! Please reach out to us if you have any questions about the Bachman Buys Program!